Group Benefits
Fast. Easy. Smart.
Support the complex needs of group insurance, from quoting and enrollment to guided, omni-channel service transactions.
Incapsulate Group Benefits built on Salesforce Industries, formerly Vlocity, consolidates and streamlines front and middle office operations with a digital platform for product management, sales, and renewals. Native and additive to Salesforce and 100% cloud-based, our code-free solution enables you to increase speed to market, achieve greater operational efficiency, and provide best-in-class omnichannel experiences.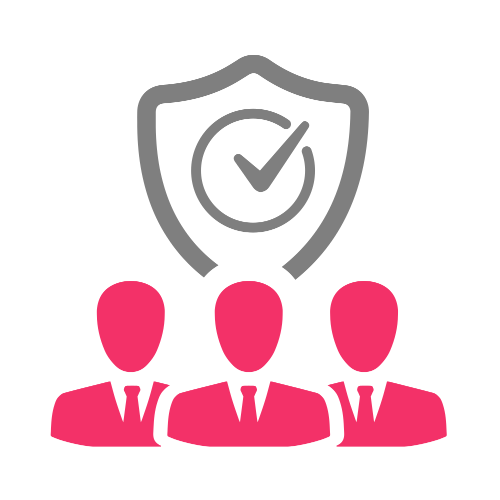 Fast

Ability to launch in weeks

Configuration-first approach

Prebuilt accelerators and frameworks

Out of the box integrations
Easy

Single Platform Delivers Value for Customers, Employees & Distribution

Seamless omni-channel experience across devices and platforms.

Holistic view of the customer, employer and member relationship

Improved customer datisfaction and retention

Engagement though Benefit Sponsor and Employee Portals for onboarding and Service
Smart

Agile Platform

Check and validate forms and data

Customization for groups of all sizes

Distribution relationship management
Incapsulate Insurance Group Benefits Platform Includes:
Census Management
Digitally manage census information and estimate premiums either through a simple average or detailed file to ensure minimal downstream data errors.
Product Catalog
Design, launch, and modify product offerings across business lines and product categories - all without code. This module helps product administrators leverage reusable templates, enforce a robust rules framework, manage a product life cycle, and gain insights into product performance.
Quoting and Rating
Provide quick, accurate, and compliant pricing with a declarative rating engine linked directly to product catalogs. This module enables you to build matrix-based rating paired with calculation procedures to execute all rating methodologies.
Onboarding
Manage complex customer installation project plans across all business lines and product categories with a rule-based orchestration engine. This module enables you to dynamically set up the account master and generate group and member welcome kits. Downstream systems, including policy administration, claims, producer compensation, and financial systems, integrate seamlessly while project plan status is easily monitored from a single dashboard.
Enrollment
Create a modern shop and quote experience with rule-based operations to reduce contract cycle times and ensure compliance and accuracy along the way. This module enables you to easily configure plans, capture necessary documentation, and extend a branded multiline marketplace to producers, groups, and individuals.
Member Servicing
Support ongoing benefits administration and service requests throughout the year, including adding new members, changing dependents, and sending ID cards.
Renewals
Provide a complete digital solution for the annual benefits renewal process, creating a 360-degree view of buyers and eliminating churn with a frictionless experience. This module easily replaces sunsetted products with new line-of-sight comparisons, automates renewal packages from the previous year's contracted benefits, and presents buyers with decision support to either accept the renewal plan or shop for alternatives.
Ask Us for Our Customer References