Integration Cloud.
Fast. Easy. Smart.
Power connected experiences with Incapsulate and Salesforce.
Integrate Salesforce with any cloud or on-premise system to transform your digital business. Stay connected to your customers by learning how to integrate Salesforce to any data or system - delivering truly personalized, connected customer experience.
Salesforce integration made simple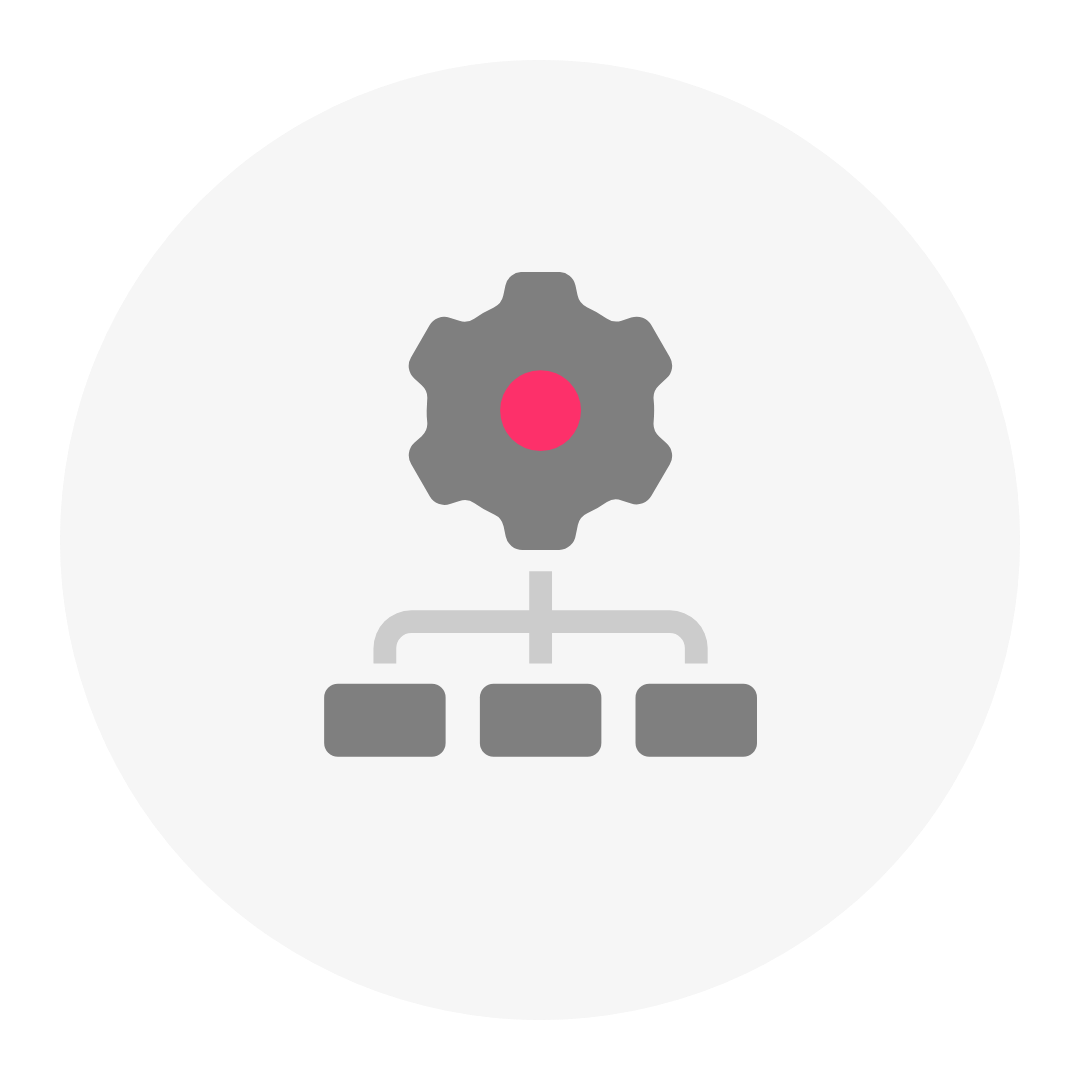 Fast

Ability to launch in weeks

Connectors and accelerators jumpstart integration

Customizes and scales for any size company

No code / low code configuration
Easy

Single Platform Delivers Value for Customers and Employees

Leverage APIs connect Salesforce and legacy systems

Flexible architecture

Integrate your back office systems with ease
Smart

Future-proof Salesforce integrations

Secure, scalable, and flexible integration
Connect apps and data to Salesforce with clicks, not code.
Empower Salesforce admins with a no-code solution for unlocking data, integrating apps, and automating business processes.
Deliver connected digital experiences
Create a consistent and seamless customer experience across channels by integrating Salesforce to applications such as Marketo, ServiceNow, and others easily using connectors.
Take advantage of back office ERP applications
Unleash the full potential of your CRM and automate business processes by connecting Salesforce in real-time with ERP and finance applications.
Build an architecture for the future
Use the power of MuleSoft and Salesforce to build an architecture for change with APIs and loosely-coupled applications.
Integration is crucial to enable Salesforce to add business value to the enterprise.
The increasing shift toward hybrid architectures, moreover, means that integration solutions must be able to seamlessly connect Salesforce with other SaaS applications and on-premise legacy systems.
Integration apps:
Make it possible for developers to write custom Salesforce integrations for specific use cases that are then made accessible to non-technical users. Simple for business analysts to use, with pre-built integrations and drag-and-drop tools, but also open and flexible enough for developers to modify and customize integrations. Enterprises don't need to worry about the maintenance and upgrades required by custom point-to-point integrations.
Secure data gateway:
Secure Data Gateway enables developers to integrate and orchestrate Salesforce applications with on-premises legacy systems in a simple and secure fashion without custom coding. This eliminates the "cloud silo" created by deploying Salesforce.com and other SaaS applications.
Monitoring and Visibility:
Existing SaaS integration solutions lack rich monitoring and management capabilities. Our solution comes with a browser-based management portal that enables users to monitor uptime and performance with deep visibility into flows, messages, and other services.
Open platform:
Allows users to easily migrate applications and systems on and off with open standards, allowing you to integrate everything: SaaS, enterprise applications, social media platforms and more.
Cloud features:
As a cloud-based platform includes classic cloud features including multi-tenancy for enterprise security and isolation, elasticity and scalability, self-service provisioning, and a cost-effective pay-as-you-grow pricing model.